Episode 1
Shadow of the Bat
Commissioner Gordon's daughter sets out to prove her father is innocent of taking bribes from a criminal.
22 mins · Mon, 13 Sep 1993
Episode 2
Shadow of the Bat
Robin learns that Gil Mason is involved in the criminal underworld, and goes to investigate him. He meets Batgirl, who is trying to prove her father's innocence.
22 mins · Tue, 14 Sep 1993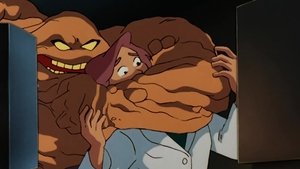 Episode 3
Mudslide
Clayface's body is disintegrating, but fortunately, a scientist he knows is working on a cure. However, Hagen is forced to steal to pay for the expensive remedy.
22 mins · Wed, 15 Sep 1993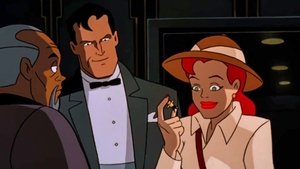 Episode 4
The Worry Men
Veronica Vreeland gives dolls to her friends which, once placed under a pillow, are supposed to relieve the sleeper of stress, but the Mad Hatter has other plans.
22 mins · Thu, 16 Sep 1993
Episode 5
Paging the Crime Doctor
Dr Matthew Thorne is forced to operate on his brother, crime boss Rupert Thorne, but he needs help and kidnaps Dr Leslie Thompkins to assist.
22 mins · Fri, 17 Sep 1993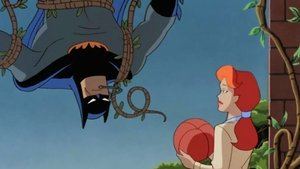 Episode 6
House & Garden
Poison Ivy is released from Arkham Asylum and apparently puts her criminal days behind her, but wealthy bachelors begin succumbing to an unknown toxin.
22 mins · Mon, 2 May 1994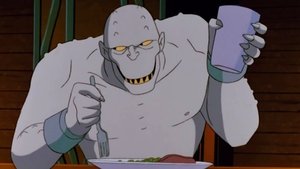 Episode 7
Sideshow
Killer Croc escapes from his prison transport and leads Batman on a chase through the wilderness. The reptile-man takes refuge with a group of retired circus freaks.
22 mins · Tue, 3 May 1994
Episode 8
Avatar
When an ancient Egyptian scroll donated to the Gotham museum by Bruce Wayne is stolen by Ra's al Ghul, Batman and Talia must work together to stop Ra's from unlocking the secrets of life and death.
22 mins · Mon, 9 May 1994
Episode 9
Trial
Gotham's new DA tries to arrest Batman, but they both end up captured and put on trial by a gang of criminals instead.
22 mins · Mon, 16 May 1994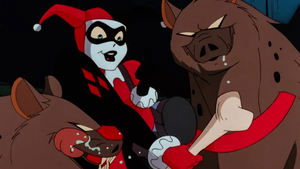 Episode 10
Harlequinade
Batman and Robin have no time to spare in stopping the Joker from detonating an atomic bomb, so they enlist the help of Harley Quinn to hunt the Joker down.
22 mins · Mon, 23 May 1994