Episode 1
Bane
Batman goes up against his most powerful enemy yet, the chemically-enhanced assassin Bane. Originally recruited by Rupert Thorne to kill Batman, Bane plans on taking over Thorne's criminal empire.
21 mins · Sat, 10 Sep 1994
Episode 2
Second Chance
Harvey Dent is kidnapped by a mysterious villain on his way to have an operation that will fix his face and restore his sanity.
21 mins · Sat, 17 Sep 1994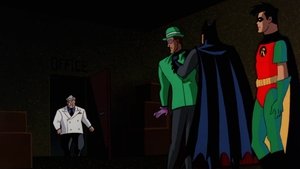 Episode 3
Riddler's Reform
Vowing to change his ways, the Riddler gets a job in a toy company, but Batman suspects he's still a criminal at heart.
21 mins · Sat, 24 Sep 1994
Episode 4
Baby-Doll
An embittered actor suffering from a condition that prevents her body from growing to adulthood kidnaps her television family and holds them prisoner on an abandoned sound stage.
21 mins · Sat, 1 Oct 1994
Episode 5
Time Out of Joint
The Clock King returns to wreak his revenge against Mayor Hill with the help of a stolen invention that allows him to warp time and travel at super-speed.
21 mins · Sat, 8 Oct 1994
Episode 6
Harley's Holiday
Harley Quinn is released from the asylum back into society, but the situation begins to snowball out of control after a mix-up at a clothes shop.
21 mins · Sat, 15 Oct 1994
Episode 7
Make 'Em Laugh
Using microchips swiped from the Mad Hatter, the Joker brainwashes famous comedians into carrying out screwball crimes to ruin their reputations.
21 mins · Sat, 5 Nov 1994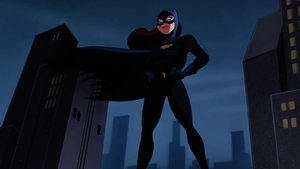 Episode 8
Batgirl Returns
Batgirl investigates the theft of a jade cat statue from Gotham State University, only to run into Catwoman, who is also investigating the robbery.
21 mins · Sat, 12 Nov 1994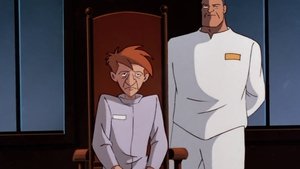 Episode 9
Lock-Up
Lyle Bolton is fired from Arkham because of his severe mistreatment of the inmates. Six months later, Bolton becomes the vigilante Lock-Up.
21 mins · Sat, 19 Nov 1994
Episode 10
Deep Freeze
Mr Freeze is kidnapped from prison by billionaire Grant Walker, who wants to freeze the world and recreate it according to his own design.
21 mins · Sat, 26 Nov 1994