Episode 1
The Terrible Trio
Thrill-seeking friends of Bruce Wayne decide to become master criminals, and the Terrible Trio run riot in Gotham.
21 mins · Mon, 11 Sep 1995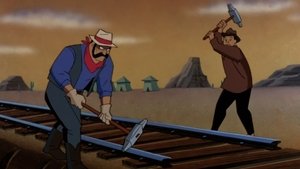 Episode 2
Showdown
Ra's al Ghul tells a story about the time Jonah Hex stopped him from destroying the transcontinental railroad in 1883 by using a war blimp.
21 mins · Tue, 12 Sep 1995
Episode 3
Catwalk
Anxious to don the Catwoman suit again, Selina Kyle joins forces with the Ventriloquist to humiliate Veronica Vreeland.
21 mins · Wed, 13 Sep 1995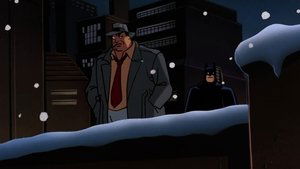 Episode 4
A Bullet for Bullock
After surviving several near misses, Gotham's toughest cop Harvey Bullock realises he needs Batman's help to find out who's trying to kill him.
21 mins · Thu, 14 Sep 1995
Episode 5
The Lion and the Unicorn
The Red Claw organisation kidnap Alfred seeking the code they need to arm a weapon of mass destruction.
21 mins · Fri, 15 Sep 1995