Episode 1
The Train Job
The adventures of a small transport spaceship and its crew in the wake of a cosmic civil war. In this episode: Capt. Reynolds (Nathan Fillion) agrees to rob a train of its precious cargo. With Gina Torres, Alan Tudyk, Sean Maher, Adam Baldwin, Jewel Staite, Summer Glau, Ron Glass and.
43 mins · Fri, 20 Sep 2002
Episode 2
Bushwacked
When Mal and the others overtake an abandoned ship, they fear the crew has been slaughtered by the Reavers.
44 mins · Fri, 27 Sep 2002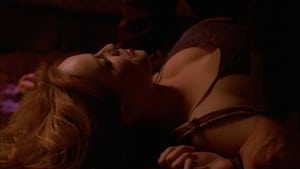 Episode 3
Our Mrs. Reynolds
Mal discovers a stowaway (guest star Christina Hendricks) on the Serenity who turns out to be his "payment" for completing a job.
44 mins · Fri, 4 Oct 2002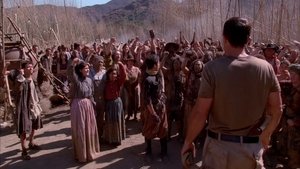 Episode 4
Jaynestown
When the Serenity lands on a new planet, the locals hail Jayne as a hero, while the magistrate puts a price on his head.
44 mins · Fri, 18 Oct 2002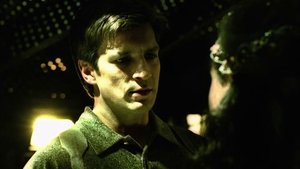 Episode 5
Out of Gas
Serenity's engine explodes, draining its oxygen supply and sending Mal into a delirious state of flashbacks.
44 mins · Fri, 25 Oct 2002
Episode 6
Shindig
While at a ball, Mal unwittingly challenges Inara's date; a merciless crime lord takes Serenity's crew hostage.
44 mins · Fri, 1 Nov 2002
Episode 7
Safe
When border people kidnap River and Simon, they accuse her of being a witch and exalt him for his medical abilities.
44 mins · Fri, 8 Nov 2002
Episode 8
Ariel
A traitor works in secret to bring about the capture of Simon and River; the crew breaks into an Alliance-owned hospital at Simon's behest.
44 mins · Fri, 15 Nov 2002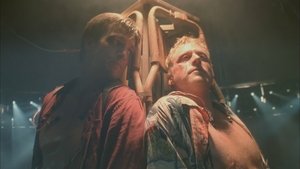 Episode 9
War Stories
Zoe and the inexperienced crew scramble to rescue the captain after he is captured by crime lord Niska.
44 mins · Fri, 6 Dec 2002
Episode 10
Objects in Space
A bounty hunter (guest star Richard Brooks) sneaks aboard the ship to capture River and collect the Alliance reward money.
44 mins · Fri, 13 Dec 2002
Episode 11
Serenity
Malcolm Reynolds is a veteran and the captain of Serenity. He and his crew are smuggling goods, but they need to pick up some passengers for extra money. However, not all the passengers are what they seem.
1 h 27 mins · Fri, 20 Dec 2002
Episode 12
Heart of Gold
A Companion-trained friend of Inara's who runs a brothel calls for help from Serenity when a local bigwig reveals his intentions to take "his" baby from the girl he impregnated.
43 mins · Mon, 23 Jun 2003
Episode 13
Trash
Saffron returns to plague Serenity with a scheme to steal a rare antique weapon from a wealthy landowner. Unfortunately for Mal, she neglects to mention just how she came across the information needed to break into the landowner's home.
44 mins · Mon, 21 Jul 2003
Episode 14
The Message
A former Independence soldier who had served with Mal and Zoë returns in a dramatic manner, with a vicious Alliance officer chasing after him for some unusual smuggled goods.
44 mins · Mon, 28 Jul 2003