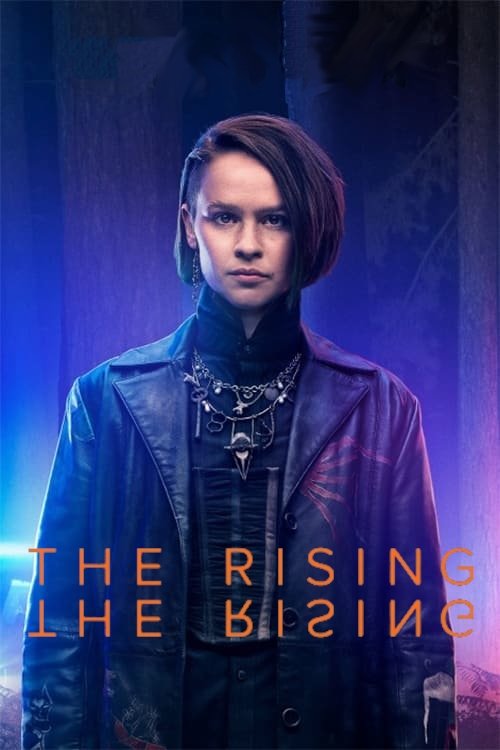 Watch The Rising in the UK
N/A / 10
Cast: Nicholas Gleaves, William Ash, Clara Rugaard
Seasons
Where to watch The Rising
What is The Rising about?
The Rising is the story of Neve Kelly (Rugaard), who discovers that she is dead. She's scared and confused by this new existence. But, when she realizes she has been murdered, she's furious. She's determined to find her killer and get justice, believing that it was someone she knew. Impulsive and restless, Neve regrets never leaving her isolated community. And, as she comes to terms with her abilities, she begins to destabilize the lives of those she left behind. Particularly her estranged father, Tom (Matthew McNulty) and her beloved mother Maria (Emily Taaffe). Neve is a disruptive, unsettling hero who should not exist, and she needs to find her purpose. She takes us through the investigation into her death, going where the police can't. In the process she uncovers deeply buried secrets and is forced to re-examine everything about her life and the people she cared about. With nothing to lose but time, Neve will push for the truth even when it hurts. Her return forces everyone around her to change, confess, or start covering their tracks. But, it also reveals that there are others like her out there.
Which streaming services can you watch The Rising on
Here is the comprehensive list of streaming services that will show The Rising in the UK. If The Rising will appear with other services further down the line, this table will be updated.
Services
All 4

No

Amazon Prime

No

Apple TV+

No

BBC

No

Chili

No

Disney+

No

iTunes

No

ITV

No

Netflix

No

Now TV

Yes

Sky Go

Yes
The Rising Trailer
---
More Crime movies like The Rising
The Rising is a great Crime movie, we've selected several other movie options that we think you would like to stream if you have watched The Rising
---
Streaming on Now TV
Now TV is a streaming service that lets you customise the way you watch Sky content, without a satellite installation or long term contract. Whether you like TV Shows, Movies, Sports or something for the kids, there's a Pass that will suit your needs.
Watch on Now TV
Got a question about Now TV?
As Now TV has the rights to Sky's stellar catalogue, you can watch everything from Sky Atlantic Originals and new HBO shows to blockbuster movies and world-class sports.
If you're a BT TV customer you can add Now TV to your package. Now TV is not currently available with Virgin.
Now TV is more comprehensive in just about every department than Amazon, except the price. Now TV is much more efficient if you're looking for a specific area of content rather than the whole package. For those that like a bit of everything, Amazon is possibly better value.
Benefits
Short and long terms plans
Five different Passes to choose from
HD and Ultra 4K options
Watch on a wide range of devices
Good to know
No The Rising is not available on All 4.
No The Rising is not available on Amazon Prime.
No The Rising is not available on Apple TV+.
No The Rising is not available on BBC.
No The Rising is not available on Chili.
No The Rising is not available on Disney+.
No The Rising is not available on iTunes.
No The Rising is not available on ITV.
No The Rising is not available on Netflix.
No The Rising is not available on Now TV.
No The Rising is not available on Sky Go.
| | |
| --- | --- |
| | We only use necessary cookies to make CompareTV work for you and ensure its security, management, and accessibility. We would also like to use statistics and marketing cookies to help us to improve our services. For more information about the cookies we use, please see our Cookie Policy. |