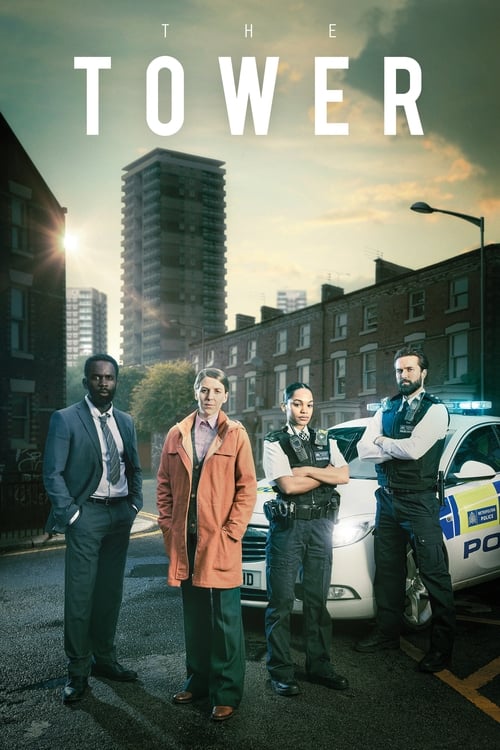 Watch The Tower in the UK
6.6 / 10
Cast: Gemma Whelan, Jimmy Akingbola, Tahirah Sharif
Seasons
Where to watch The Tower
What is The Tower about?
A veteran beat cop and teenage girl fall to their deaths from a tower block in south-east London, leaving a five-year-old boy and rookie police officer Lizzie Griffiths on the roof, only for them to go missing. Detective Sergeant Sarah Collins is drafted in to investigate, working to find Lizzie before she comes to serious harm, but also to uncover the truth behind the grisly tower block deaths.
Which streaming services can you watch The Tower on
Here is the comprehensive list of streaming services that will show The Tower in the UK. If The Tower will appear with other services further down the line, this table will be updated.
Services
All 4

No

Amazon Prime

No

Apple TV+

No

BBC

No

Chili

No

Disney+

No

iTunes

Yes

ITV

Yes

Netflix

No

Now TV

No

Sky Go

Yes
The Tower Trailer
---
More drama tv shows like The Tower
The Tower is a great drama show, we've selected several other show options that we think you would like to stream if you have watched The Tower
---
Streaming on BritBox UK
The box set is a mega collaboration between two of the biggest entertainment providers in the UK: BBC and ITV. Expect an unlimited access to the very best content available in Britain.
Watch on BritBox UK
Got a question about BritBox UK?
Yes. As soon as an episode of, say EastEnders, is aired, the content is available for streaming within one hour.
BritBox has arguably the best collection of British shows and movies available online. Thanks to the collaboration between the BBC and ITV.
While SKYGo has its own impressive catalogue for viewers, BritBox perhaps edges all competition with their library and access.
Benefits
An unparalleled access to the best shows and movies.
Fans of both BBC and ITV can find their favourite shows here.
7 day free trial.
More information about BritBox UK
Rent or Stream with iTunes.
With iTunes, you can rent or or buy your favourite shows and movies and watch them across all your linked devices be it iOS or Android powered.
Watch on iTunes
Got a question about iTunes?
You can access content in two ways. You can rent content for a limited period of time, during which you can watch whenever you want. Or you can buy content which will put it into your library and you will be able to watch as many times as you want whenever you want.
No, iTunes is not a streaming service. There is no on-going subscription to be paid, or varying levels service. Simply pay for what you want to watch and you can watch it straight away. This is great for the odd show or movie that your other streaming subscriptions do not have.
Streaming on ITV
One of the most popular entertainment channels is now online. ITV brings its impressive and varied programming to the streaming market with Hub. All the shows and series are made available to the subscribers .
Watch on ITV
Got a question about ITV?
Users can watch all the episodes of selected shows across genres on theplatform.
There are no kids programming available on the platform.
Since ITV is a UK-based channel, users from other geographical locations cannot access the free content.
Benefits
Watch all your favourite ITV shows and series in one place.
Free for users in the UK.
Available on multiple platforms.
Selected sports content.
Good to know
No The Tower is not available on All 4.
No The Tower is not available on Amazon Prime.
No The Tower is not available on Apple TV+.
No The Tower is not available on BBC.
No The Tower is not available on Chili.
No The Tower is not available on Disney+.
No The Tower is not available on iTunes.
No The Tower is not available on ITV.
No The Tower is not available on Netflix.
No The Tower is not available on Now TV.
No The Tower is not available on Sky Go.
| | |
| --- | --- |
| | We only use necessary cookies to make CompareTV work for you and ensure its security, management, and accessibility. We would also like to use statistics and marketing cookies to help us to improve our services. For more information about the cookies we use, please see our Cookie Policy. |