Episode 1
A Necessary War
The Japanese attack on Pearl Harbor thrusts the US into World War II; thousands of Japanese-Americans must enter inland internment camps.
2 h 22 mins · Sun, 23 Sep 2007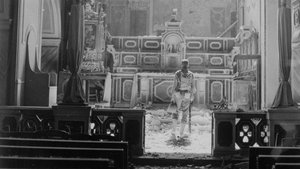 Episode 2
When Things Get Tough
In January 1943, the Germans continue to occupy most of Western Europe; America converts nearly all manufacturing to the war effort.
1 h 54 mins · Mon, 24 Sep 2007
Episode 3
A Deadly Calling
The American public sees pictures and newsreel footage of troops killed in action; Japanese-American men join the US 442nd Regimental Combat Team.
1 h 50 mins · Tue, 25 Sep 2007
Episode 4
Pride of Our Nation
On D-Day, 150,000 Allied troops embark on the invasion of France; the Marines fight a costly battle on the island of Saipan in the Western Pacific.
2 h 16 mins · Wed, 26 Sep 2007
Episode 5
Fubar
Allied troops on the German border run short of fuel; commanders decide to drop airborne troops behind enemy lines in the Netherlands; Gen MacArthur plans to land forces on the Philippine island of Leyte.
2 h 4 mins · Sun, 30 Sep 2007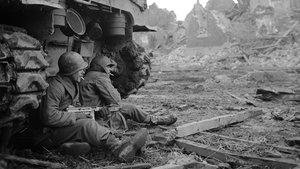 Episode 6
The Ghost Front
After three years of fighting, bad news from the War Department seems endless; Hitler launches a counterattack in the Ardennes forest of Belgium and Luxembourg.
1 h 56 mins · Mon, 1 Oct 2007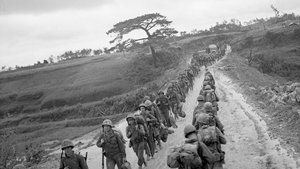 Episode 7
A World Without War
Although the Nazis are on the verge of collapse, President Franklin D Roosevelt warns Americans the war with Japan could rage on for years.
2 h 4 mins · Tue, 2 Oct 2007