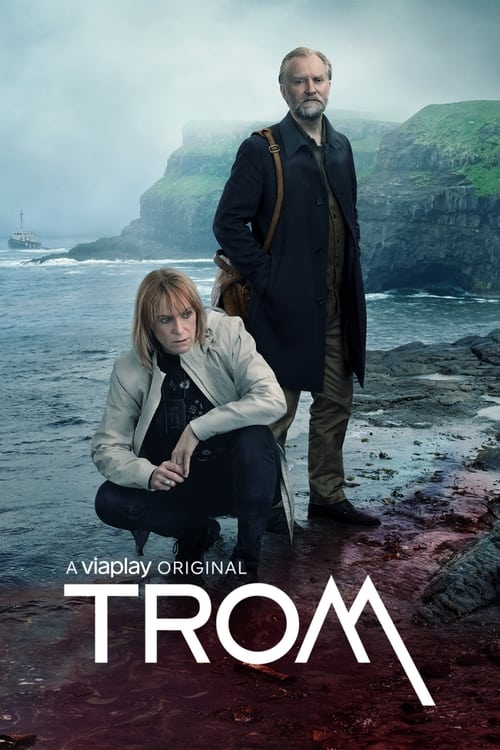 Watch Trom in the UK
6.8 / 10
Cast: Ria Tórgarð, Dánjal á Neystabø, Olaf Johannessen, Helena Heðinsdóttir, Mariann Hansen
Seasons
Where to watch Trom
What is Trom about?
The six-part series follows journalist Hannis Martinsson (Ulrich Thomsen), who unexpectedly receives a message from Sonja, a young Faroese woman who claims she is Hannis' daughter and that her life is in danger. Reluctantly returning home to the Faroes to investigate, Hannis discovers Sonja's body in the bloody waters of a whale hunt. His search for answers soon brings him into conflict with the local detective chief inspector, Karla Mohr (Maria Rich; `Follow the Money') as he uncovers a web of secrets in the close-knit community - but how far is he willing to go to learn the truth
Which streaming services can you watch Trom on
Here is the comprehensive list of streaming services that will show Trom in the UK. If Trom will appear with other services further down the line, this table will be updated.
Services
All 4

No

Amazon Prime

No

Apple TV+

No

BBC

Yes

Chili

No

Disney+

No

iTunes

No

ITV

No

Netflix

No

Now TV

No

Sky Go

No
---
Streaming on iPlayer
BBC's answer to the streaming world is the iPlayer, which is very handy considering all BBC content is Free. It's the ideal way to catch up on your favourite shows On Demand, and has a little something for just about everybody.
Watch on BBC
Got a question about BBC?
As BBC is a public service they're duty-bound to cater for all tastes, meaning users can watch everything from Eastenders and Strictly to Match Of The Day and Peppa Pig. There are also tons of wildlife and history documentaries to sink your teeth into
iPlayer is exclusively available in the UK. If you're travelling abroad you will not be able to access the service as the BBC do not have overseas rights.
iPlayer is definitely broader in terms of content and therefore better for families or those who like a little bit of everything. It could be argued that All 4 have a better selection of modern culture shows and comedy series.
Benefits
It's free
Available on a wide range of devices
HD steaming option
TV Shows, Movies, Kids TV and Live Sport
Good to know
No Trom is not available on All 4.
No Trom is not available on Amazon Prime.
No Trom is not available on Apple TV+.
No Trom is not available on BBC.
No Trom is not available on Chili.
No Trom is not available on Disney+.
No Trom is not available on iTunes.
No Trom is not available on ITV.
No Trom is not available on Netflix.
No Trom is not available on Now TV.
No Trom is not available on Sky Go.
| | |
| --- | --- |
| | We only use necessary cookies to make CompareTV work for you and ensure its security, management, and accessibility. We would also like to use statistics and marketing cookies to help us to improve our services. For more information about the cookies we use, please see our Cookie Policy. |