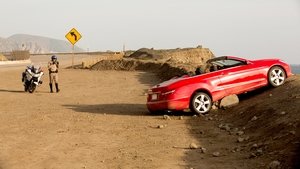 Episode 1
The Western Book of the Dead
The disappearance of city manager Ben Caspere in Vinci, California, throws a spanner in the works of a lucrative land scheme while simultaneously sparking a police investigation.
57 mins · Sun, 21 Jun 2015
Episode 2
Night Finds You
Ray and Ani investigate Caspere's corrupt background; Frank investigates the same murder from a different angle; Paul tries to get deeper into the Vinci police department.
56 mins · Sun, 28 Jun 2015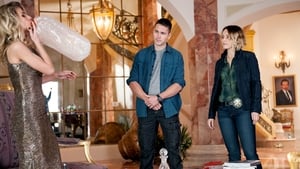 Episode 3
Maybe Tomorrow
Repercussions extend from Caspere's murder all the way up to the Mayor's office, affecting Frank on the way. Ray and Ani experience a close call.
56 mins · Sun, 5 Jul 2015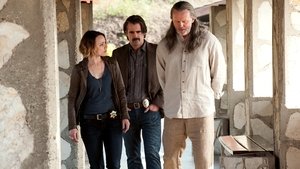 Episode 4
Down Will Come
Frank starts to rebuild his business, recovering the money he gave to Caspere by reactivating connections to Vinci's drug scene; Ray, Ani, and Paul face a tough struggle against corruption.
53 mins · Sun, 12 Jul 2015
Episode 5
Other Lives
Ray and Frank consider the alternatives; while on the trail of a lead, Ani and Paul head up the coast.
57 mins · Sun, 19 Jul 2015
Episode 6
Church in Ruins
Desperate to locate a missing woman, Frank arranges a meeting with Mexican drug dealers; Ray, Ani and Paul close in on the killer but have a hard time keeping their own problems under control.
57 mins · Sun, 26 Jul 2015
Episode 7
Black Maps and Motel Rooms
The consequences of Frank's betrayal catch up with him; getting closer to the truth, Ray, Ani, and Paul must take precautions to avoid detection.
1 h 1 mins · Sun, 2 Aug 2015
Episode 8
Omega Station
Caspere's killer is revealed, as is the scope of the corruption associated with his murder. Frank, Ray and Ani consider their next moves.
1 h 23 mins · Sun, 9 Aug 2015